North Forsyth High School Class of 1973

In Memory
Julian Gibson VIEW PROFILE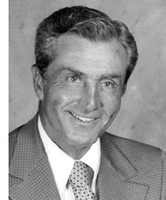 Julian "Jevie" Gibson worked as the principal of North Forsyth High School for 21 years, helping to guide its students and teachers through the early years of integration within the Winston-Salem/Forsyth County Schools.
"He was a real leader," said Jerry Peoples, who worked at North Forsyth as a teacher when Gibson served at its principal. "Everyone in the school system had a hard time dealing with integration during that time, but we survived it. We made a lot of progress for everyone."
Gibson, 92, died Tuesday February 17th, 2015 at his home of natural causes.
Click here to see Julian's last Profile entry.