North Forsyth High School Class of 1973

In Memory
Randy Doub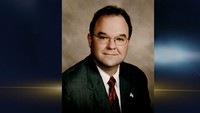 Judge Randy Doub died at his Greenville home Saturday morning, according to court officials.
Doub was appointed to the bench in 2006, and served as chief judge for the Eastern District from 2007 through 2014.
Before his appointment, the 59-year-old practiced bankruptcy law in Greenville and served five years on the North Carolina Board of Transportation.
He is survived by his wife and two sons.