North Forsyth High School Class of 1973

45th REUNION
WHAT A GREAT SUCCESS!
45 years has not diminished the friendships that have stood the test of time! THANK YOU to all who attended one or both events. Look on our Facebook page for all the photos and comments. We will upload photos to this website soon.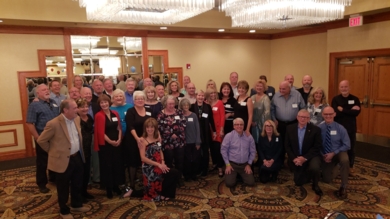 Check out the NEW VIKING FORUMS! You can personalize your discussions by topic, subscribe to a topic and responses will show up in your email box! That way you can respond quicker !
Since we get many announcement requests, I have decided to only post those that will affect the majority of our alum. Personal events that you are involved in will probably not fall into that category. Neither will personal or family items except for weddings and funerals. If you are unsure, go ahead and submit anyway. Thanks for your understanding.

We have started a FACEBOOK Group for all you hardcore FB users!
North Forsyth Class of 1973 Group
Check it Out
Welcome !
If you are new to the site and are a alum of the class of 1973,click on " Edit Profiles" on the menu bar on the left. If you don't see your name on the listing, email FRED PATTERSON, webmaster of this website and request to be added. We do allow guests such as family members of deceased alum, teachers and others with a connection to our class to join, please make your request.
UPCOMING BIRTHDAYS